Join Wouser as a supplier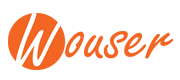 &

To offer your gift vouchers on Wouser.com, sign up to Netbookings here. Netbookings is our online booking system, and it is where your gift vouchers can be uploaded and managed. Netbookings is also where you can view reports on gift voucher sales, allowing you to track the performance of your online sales.
Learn about Netbookings' gift voucher module by clicking here, or watching this video.
Note: If you're interested in using Netbookings to manage your business, read more here. Netbookings offers online booking and business management software for any business, large or small. We offer modules for tours, spa & beauty, accommodation, entry, theme parks, online shop, POS, and more.